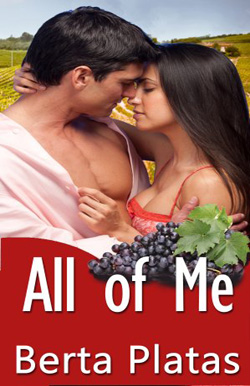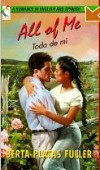 ALL OF ME
by Berta Platas
Publisher: Berta Platas
Release Date: August 21, 2013

Alina Marquez has barely got her struggling winery in the black when her so-called best friend enters them in an international wine contest. And when sexy Felipe Rodriguez comes to see the upstart winery for himself, she lets the Spanish heir to the world's most prestigious label think she's just the company secretary, first to buy time, and then because she finds him irresistable. But then she discovers that Felipe wasn't truthful, either.