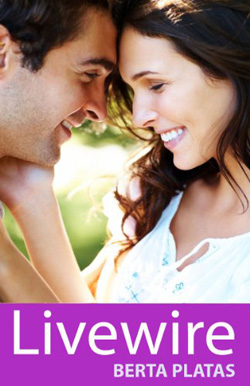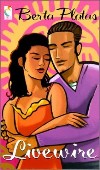 LIVEWIRE
by Berta Platas
ASIN: B00HNGG85U
Publisher: Berta Platas
Release Date: January 2, 2014

As a private investigator, Candela Escovedo knows how to read between the lines…and she instinctively that the client who just walked in isn't giving her the whole story. Alfonso Rivera is maddeningly uninformative — and distractingly handsome. It's just too bad that he insists on talking directly to her boss. Candela sees no reason to tell him that her boss has disappeared for yet another weekend tryst with yet another blonde. The arrogant Mr. Rivera will just have to trust her…even if it kills him.
Alfonso has no intention of telling Ms. Candela Escovedo any more. His little daughter's safety is at stake, and this fiery redhead doesn't seem to understand that. Candela will just have to prove herself — on the case and after hours.

"4 STARS! – Candela Escovedo is used to her boss disappearing. With him gone on a trip with one of his blondes, Candela is left to hold down the fort at Wellington Investigations.
Al Rivera has some private business that only Reggie Wellington can tend to and demands to see Candela's boss immediately. In his hand he holds a canceled retainer check that was signed by her boss and deposited into a personal account.
Could this have anything to do with Reggie's sudden disappearance? One thing's for sure, Al won't find any answers to his questions without Candela's help. Entertaining, suspenseful, passionate, LIVEWIRE will certainly capture reader attention. Be prepared to fly through the pages." – Romantic Times Magazine