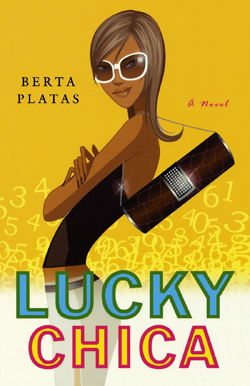 LUCKY CHICA
by Berta Platas
ISBN: 0312341741
Publisher: St. Martin's Griffin
RELEASE DATE: JANUARY 6, 2009
Rosie Caballero hates her nagging boss, her "ditch-me" dating history, her second-hand wardrobe and third-rate job–nothing is easy. She can't even afford to pay for her dog Tootie's food.
And then, Rosie wins the largest lottery jackpot ever: 600 million. Rosie can hardly believe her new life: she spends thousands on diamonds, makeup, clothes, and promises. Rosie parties like a celebrity—and even meets the hottest actor on the planet, Brad Merritt, who sweeps her off her feet and seems too good to be true. But he's not the only one in her dizzying world—former boyfriends, larcenous advisors, paparazzi all swarm around her, vying for her attention (and money).
In between shopping sprees and photo shoots, Rosie has to find out who she trusts—and what money can (and just can't) buy.

Publishers Weekly says:
Platas's second wish fulfillment fantasy chica-lit novel (after Cinderella Lopez) follows the craziness that ensues as Cuban-American Rosie Caballeros humdrum world undergoes an extreme makeover after she wins $600 million in the lottery. Rosie shares her megabucks with her grandmother and her lovable cousin Cheeto, and begins plotting how to best spend her riches, gradually transforming her dumpy self into a smart, curvy J-Lo celebrity sort, pursued by the tabloids—much like heartthrob actor Brad Merritt, who, in a magical twist of fate, becomes her boyfriend. But Rosie's newfound status also attracts envious schemers, ex-boyfriends and the glaring media spotlight. Platas depicts Rosie and crew's gilded ascension with a giddiness that's pure escapist fun.
Flamingnet Reviews says:
TOP CHOICE AWARD WINNER!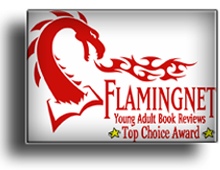 "Lucky Chica" blew me away with it's addicting plot and lovable characters. It felt just like I was standing with Rosie as she gawked at her $600 million lottery ticket. It's a little sad in parts, but it all comes together in the end. Berta Platas did an excellent job of keeping me interested and "Lucky Chica" grasped my attention from page 1. This is by far one of the best books I've ever read. The story just puts you in a great mood when you've finished. I would definatly recommend it to young adult readers that enjoy lighthearted fun and a satisfying ending.